Sommer House & Company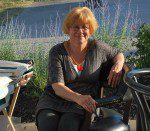 Description:
Located in the Historic Town Center, across from City Hall's big clock, custom framing and artistic endeavors have been generated here for over 20 years! Come and find out what a difference that experienced framers can make in your next art search and custom framing quest.
We are here "often later, seldom earlier", so call first to be sure. Thanks!