Board of Directors
Term 2019-2021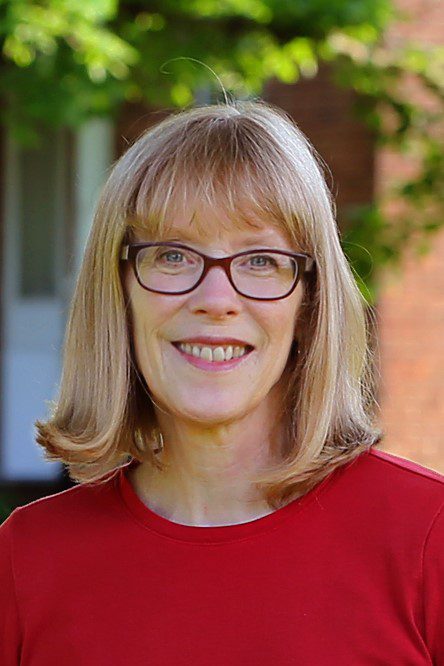 Barbara, a 1982 graduate of Ohio Northern University, moved with her husband Malcolm to Grove City in 1992 where they raised their two children.  She is an Elder and Clerk of Session at Westminster Presbyterian Church in Columbus.  She is a member of Southwest Historical Society where she volunteers as a docent as well as member of Fat Quarters Quilt Guild, serving on several committees.  In addition, Barbara volunteers with Honor Flight Columbus, Habitat for Humanity and The Mid Ohio Food Bank.  Because Barbara loves her adopted hometown of Grove City and is excited at the prospect of helping the downtown to be a more vibrant and destination worthy place.
Term 2018 – 2020
Paul is a native of Grove City, OH.  After graduating from Grove City High School in 1988 he attended The Ohio State University where he earned his bachelor's degree and a commission in the US Army as a Second Lieutenant.  Paul served in the Army for 25 years in various specialties culminating his career as the Director of Human Resources for all Army Forces in Japan.  Paul holds a B.A. in Aviation Management from Ohio State and a M.A. in Industrial & Labor Relations from Indiana University of Pennsylvania as well as numerous other military leadership and staff officer courses.  He has been married to Pam (McKeon) Allmon since 1992.  They have three children and three West Highland White Terriers.
Term 2017-2019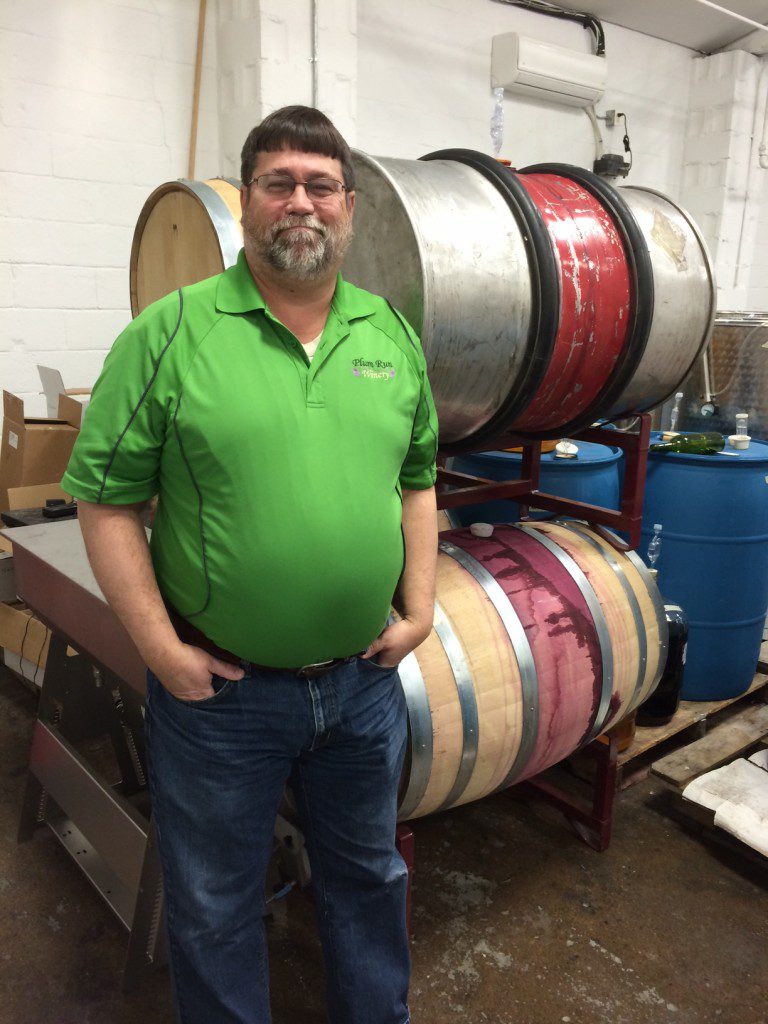 Dave Crosby is a retired middle school teacher from South-Western City Schools. He received a B.S. in Natural Resources (Environmental Education) and a B.S. in Elementary Education in 1981 from The Ohio State University. In 1991 he received a Masters in Science Education from The Ohio State University. In 2001, David and his wife Diane, purchased 14 acres just south of Grove City where they began planting three acres of wine grapes. As an avid home winemaker, David began searching for a location to open Grove City's only winery upon his retirement from teaching. The winery, named Plum Run Winery (after the stream that starts on their farm), was opened in July 2012 in the Grove City Town Center. David is the winemaker at Plum Run Winery where he produces, bottles and labels all of his hand crafted wines. David loves to talk about grapes, winemaking and as his wife says…everything else.
Term 2017-2019

Allen Jones has lived in Grove City since 2001, but has always been connected to the Grove City community.  Allen and his wife Jill are lifetime members of the First Baptist Church of Grove City, Jill is a graduate of Grove City High School, and their three children currently attend South-Western City Schools in Grove City.
Allen is an attorney that recently left a large law firm after 16 years to launch his own firm in Grove City.  He holds a BA in History from Wheaton College (IL) where he played baseball and football.  Allen obtained his Juris Doctor, magna cum laude, from Capital University Law School, and will obtain his Master of Business Administration in May 2017 from the Fisher College of Business at The Ohio State University.  Allen serves on the Board of Directors of the Ohio Women's Refuge and has served as Moderator for the First Baptist Church of Grove City since 2008.  Allen is also active in the Transportation Lawyers Association where he serves on the Executive Committee, Membership Committee, and as Chair of the Technology & Social Media Committee.
When Allen is not working or attending "kidtivities," you can find him on the golf course or his bicycle.  As a member of the Board of Trustees of Grove City Town Center, Inc., Allen hopes to become more involved in the growth and development of our community.
Term  2018-2020
Dennise Hunt is an Ohio native and has resided in Grove City since 1992. A graduate of Otterbein College (now University), where she served as editor of the college newspaper, and Capital University Law School's paralegal program. She presently is Vice President of the Grove City Arts Council, active in her church's choir and serving a three year term on the board of Town Center, Inc.
Her background also includes 20 years of serving as Marketing Manager and Director of Marketing in healthcare finance. She has also been involved with local and national historical societies over the years. Additionally, Denise is a sketch artist, photographer and occasional oil painter. Her photography won Best of Show at the 2010 Arts in the Alley photography exhibit.
Term 2017-2019

Rosemary moved to Grove City in 1975 where she raised her two children.  After she and husband, John, became empty nesters, she found her calling:  being a volunteer.
Presently she is a member of The Women's Civic Club of Grove City, the Florence Grossman Cancer Ray, the Grove City Writers Group, the National League of American PEN Women, Columbus  Association for the Performing Arts and the Town Center.  She is a board member of:  Keep Grove City Beautiful, the Life Care Alliance Service Board and Friends of the Library.
In between meetings and family life, Rosemary writes.  She had published a book called The Dementia Dance, a road map to caring for loved ones with dementia.
She holds B.S. and B.A. degrees from The Ohio State University and a Masters from the University of Dayton.
She is proud to be a part of Grove City as it moves forward into a bright future.
Term 2018-2020
Beverly Babbert has lived in Grove City since 1963 and completed all her schooling in the South-Western City Schools, graduating from Grove City High School. Bev holds a BS in Education as well as an MA in Educational Administration from The Ohio State University. For thirty-one years she was an employee of the South-Western City Schools as a teacher and Staff Development and Curriculum Specialist.
In 1976, Bev married Barry Babbert and together they raised two daughters, Jessica and Blair, until Barry's death in 1999. For twelve years they were also co-owners of Toast of the Town custom catering based in Grove City. Currently, Bev is an independent jeweler with Premier Designs, Inc. Bev is a member of the First Baptist Church of Grove City where she serves in the Music and Women's Ministries. She is also a member of Delta Kappa Gamma, a sorority for educators.
Since her retirement from the school system in 2009, Bev has stayed busy traveling and participating in short-term mission work all over the world. You can also find her volunteering around Grove City for the Southwest Franklin County Historical Society, usually at the Grove City Museum and Century Village. As a volunteer for the Columbus Association for the Performing Arts, she can often be found in one of the theaters in downtown Columbus. Bev sits on the Franklin County Republican Central Committee and holds an office with the Grove City Area Republican Club. Bev also is a part of Grove City Tomorrow and sings in the Mendelssohn Liedertafel, a German singing society that performs in concert, sings for special events and has toured in Europe.
Much of her time is spent with her five grandchildren playing, cooking and attending sporting events. Now, as a member of the Town Center Board, Bev hopes to give back in more and different ways to the community she loves and lend her perspective in discussions and planning.
Term 2019-2021
Born and raised in San Antonio, Texas, Lori came to Grove City 24 years ago when she married her husband, Charlie.   It's the only home she has had since and wouldn't have it any other way.
Lori's passion is her family, loving the time she can spend with her first grandson, and looking forward to grandbaby number two due in a couple of months.   She also loves cooking and bringing families back to the table which is why she chose to become a Pampered Chef consultant over 8 years ago.  In her spare time, Lori enjoys reading, singing in her church choir and of course, is always ready to welcome people to her home.
Lori loves the small town atmosphere of Grove City and the Town Center area and looks forward to contributing to success of our Town Center.
A lifelong Grove City resident and avid volunteer, Andrew became the Executive Director in 2012 after serving as Vice President of the organization in 2011. His experience and understanding of the development process lends a vital role to attract new business and support existing business in the Town Center. His organizational skills have brought new events to the Town Center as well as build upon existing events.