2023 Grove City Heart of Grove City
Bourbon & Spirits Festival
August 12, 2023
The event is Rain or Shine
Neat, on the rocks or with a splash of water. No matter how you take your bourbon, our annual Bourbon & Spirits Festival is a can't miss event! Sample bourbon and spirits from well-known heritage brands to some of the up-and-comers craft distilleries.
Hear first hand from bourbon craftsmen on their distillation, barrelling, aging and finishing process that give each bottle its own unique character. While at the Festival, enjoy music, food trucks, DORA and more.
As Mark Twain once said, "Too much of anything is bad, but too much good whiskey is barely enough." Grab your friends and enjoy the good whiskey with us this year.
Ticket Information
Tickets are $30 for 8 tickets and include a tasting cup. After the initial purchase, additional tickets are available at 3  for $10. 
Most bourbons are one ticket per taste, but some might be a higher ticket cost.
Tickets will be available the day of the event.
Food Trucks
Schmidts Sausage Truck
Tacomania
Shark Tato
Spanglish Latin Street Food
Hogs & Hunnies
Dreia's Kitchen
Holy Taco
Drunk Food
Adlers Fudge & Chocolate Moonshine
Manna Banana Cart
If you're traveling to the Bourbon & Spirits Festival and need a hotel room, click here to see area accommodations.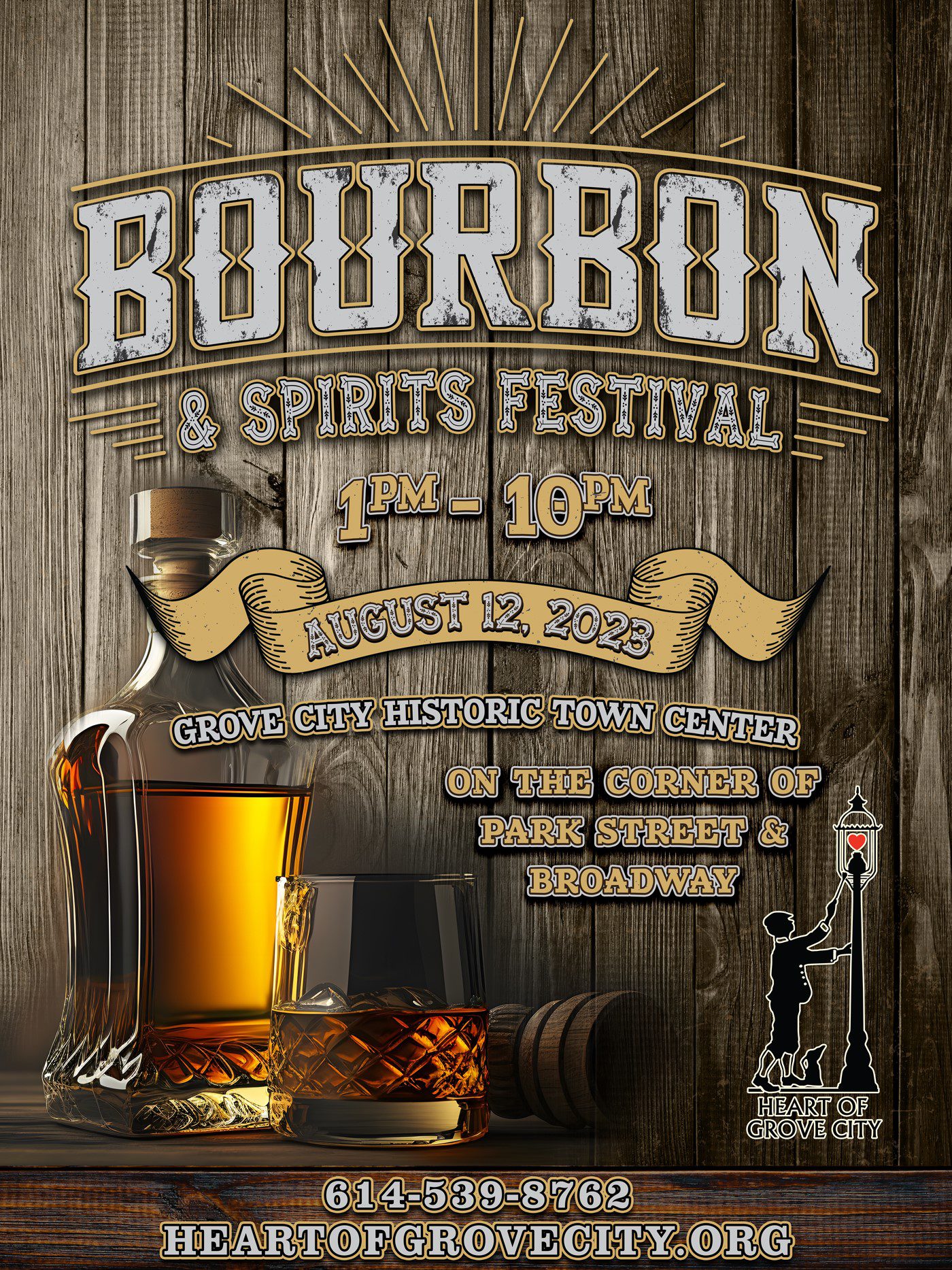 Distillery List
PARTICIPATING DISTILLERIES
451 Spirits
Cleveland Whiskey
Echo Spirits
Lake Erie Distillery
Leather and Oak Spirits
M&O Spirits
Noble Cut Distillery
Samples include:
2XO Innkeepers
Bardstown Chateau Labaud
Buckner's 13-year
High & Wicked 5-year straight bourbon
Magnus Cigar Blend
Pursuit United Toasted Oak
Parking

Parking is available throughout the town center and surrounding neighborhoods.
Please do not drink and drive. Assign a designated driver or use a car share service like Lyft or Uber.