The Yellow Ribbon Candle Co
Use this to navigate between posts while you are rating.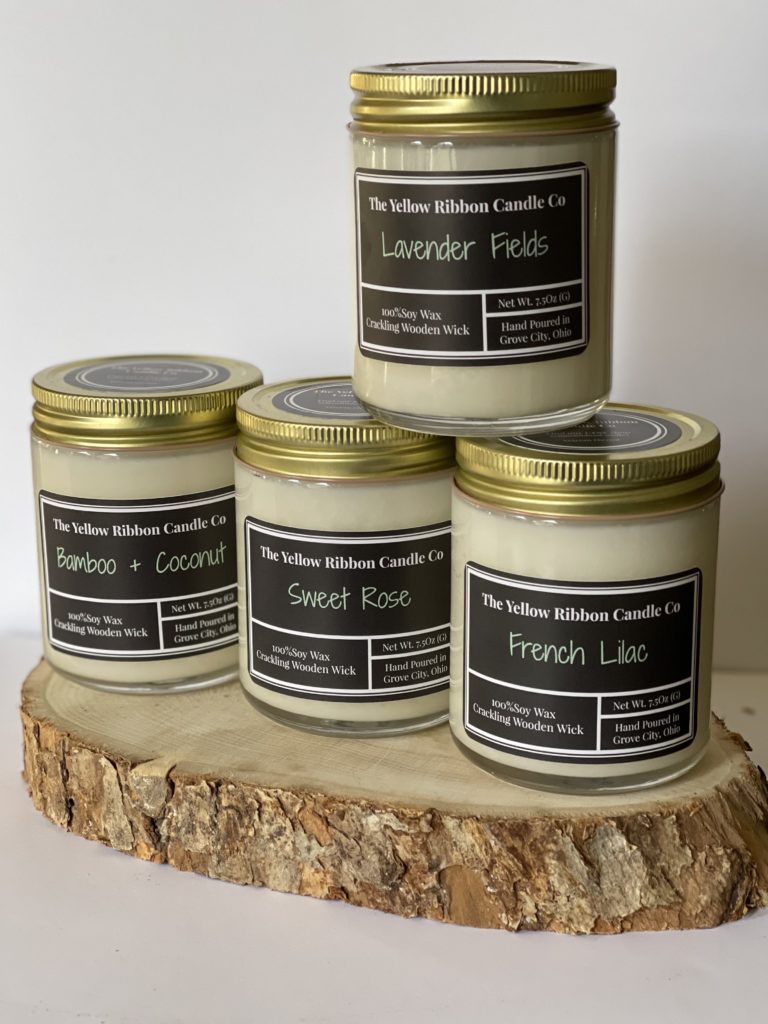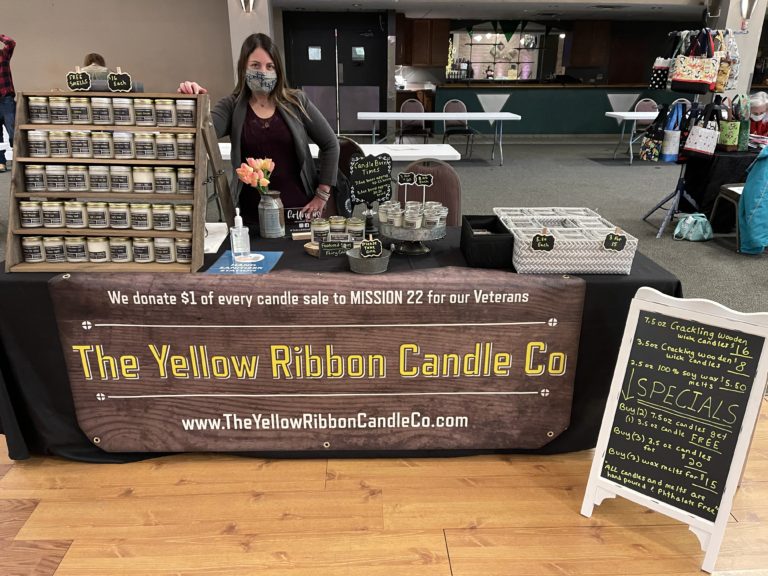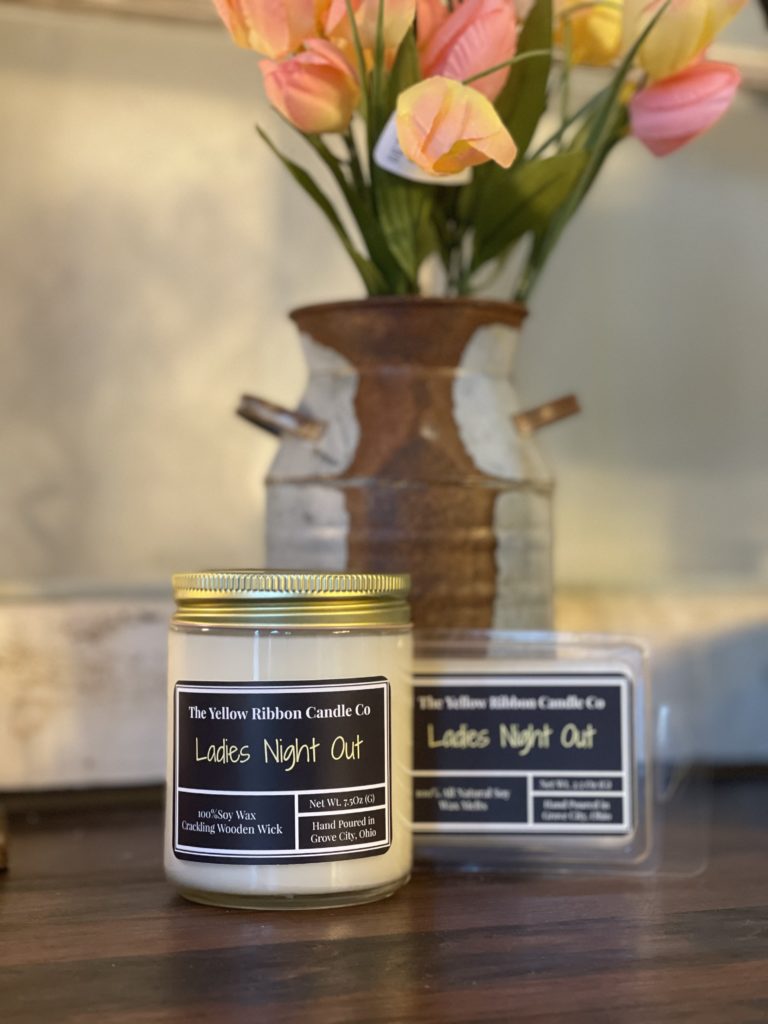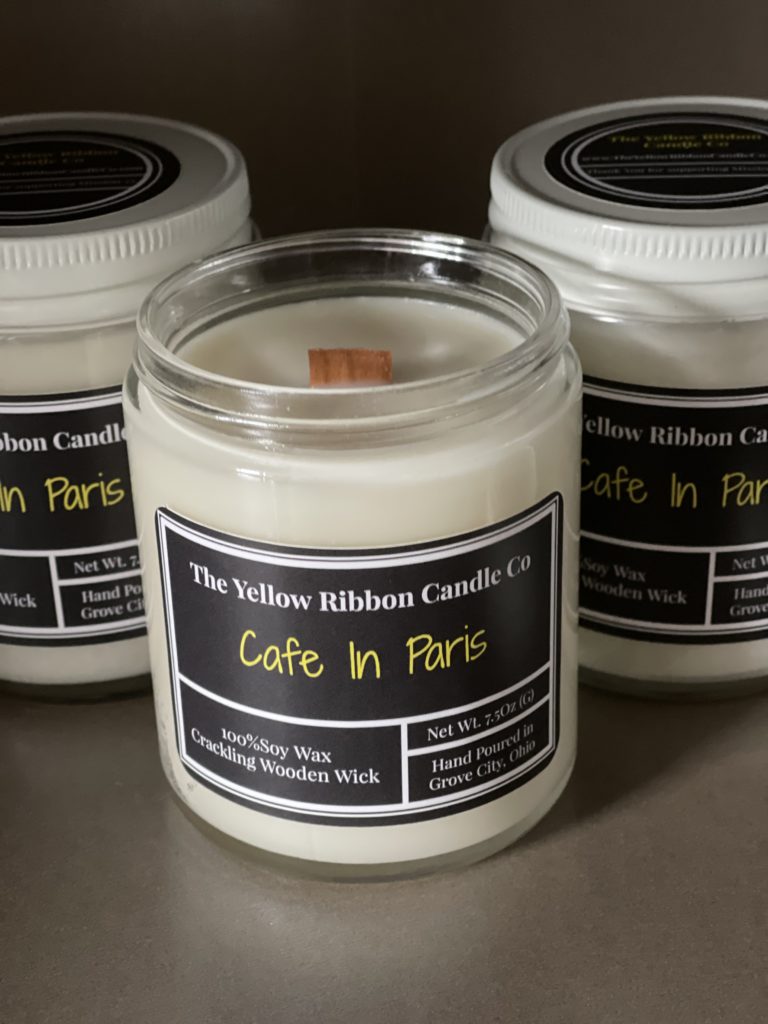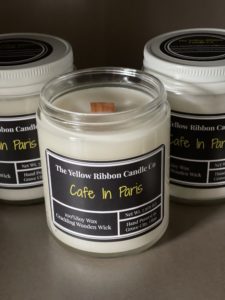 Cafe in Paris and Ladies Night Out are two very popular scents that we sell high volumes of consistently. All of our candles are hand crafted in small batches, made with USA sourced wooden wicks and 100% soy wax. The mixture of the wax and the wood wick give a very clean burn with virtually little to no soot. We only use phthalate free fragrances, so there's no more worries about headaches or breathing issues. Our customers love the crackling, fireplace and campfire feel of our candles with using wooden wicks.
Cafe in Paris is a mixture of french vanilla and coffee beans with a sweet cream finish.
Ladies Night Out has a blend of lemon, lime, apple, pineapple and raspberry. Middle nots of the candle are red wine and chardonnay. This combination resembles the ingredients of a sangria, which is the perfect drink for a Ladies Night Out.
We hand craft every batch of candles and are located in Grove City. We give $1 of every candle sale to Mission 22, a nonprofit that helps our Veterans and their families with mental health support.
Our website is www.the yellowribboncandleco.com
We are also on Facebook and Instagram as @YellowRibbonCandles
Other