So many have asked where how they can support Project Altogether and support local businesses at the same time. So this page is dedicated to provide you with what businesses are participating and what they are offering to support the Project Altogether.
As always if you wish to make a financial donation we have two site set up to do this.
Using PayPal, you can go to our website and use PayPal at https://bit.ly/3fsgHQw
Using the Go Fund Me page, visit https://bit.ly/2WzEplg
Below is the list of participating businesses and the products they are offering with part of the proceeds going towards Project Altogether.
Grove City Brewing Co
3946 Broadway
614 991-0422
Of course Grove City Brewing Co has the Altogether Adventure Ale, which started this project, and it is for sale at the brewery for $5 a bottle. They also have commemorative wooden 6 pack carries for sale, $75 donation per carrier or a $100 donation will get you a carrier and a 6 pack of Altogether Adventure summer ale!
The Farm Table
3952 Broadway
614 668-9974
The Farm Table has 2 beautiful pillows for sale by Fleming Creations, a locally sourced business, and you can find them on their website at https://bit.ly/2zdKZ96
Hop Yard 62
4057 Broadway
614 954-2337
You can get your Growlers of Altogether Adventure Ale and "We Stick Together" T Shirts exclusively at Hop Yard 62. Pre Order your Growlers at, https://orderstart.com/hop-yard-62, and check their Facebook page, https://www.facebook.com/hopyard62/, for hours of operation to get yours today.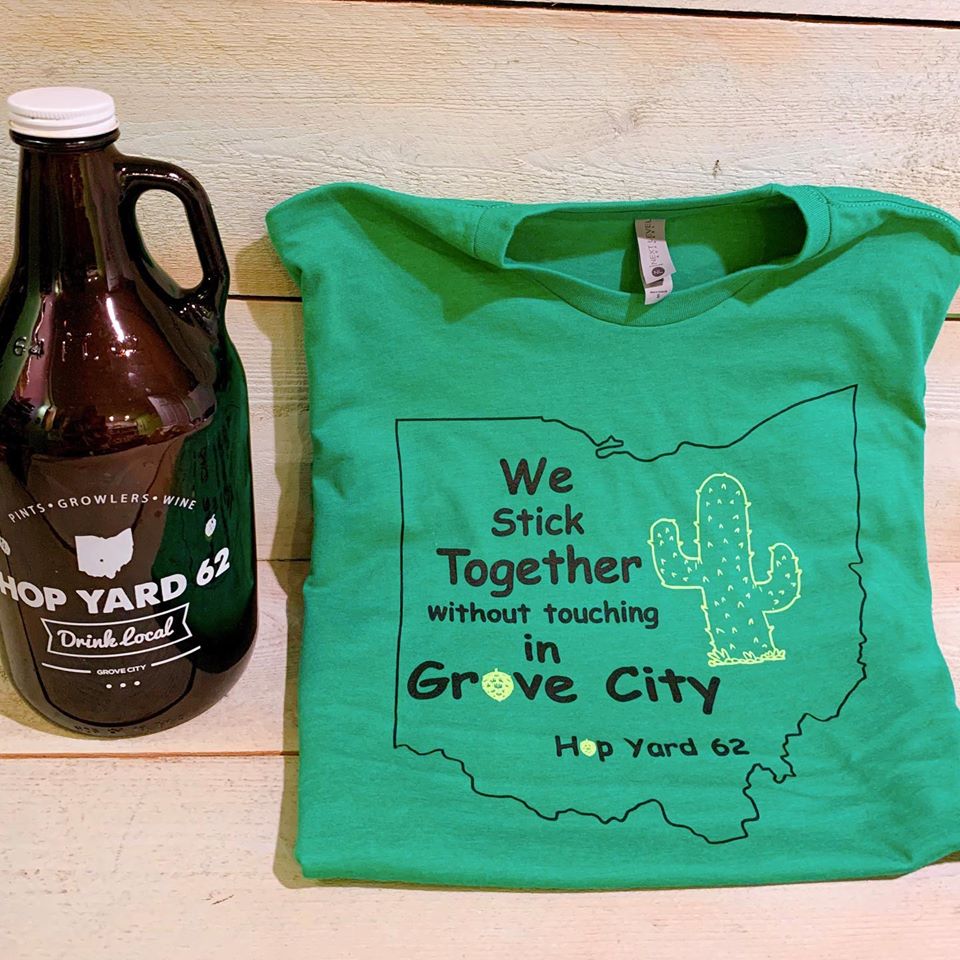 The Chandler
4048 Broadway
614 594-2288
Who doesn't like a great candle? The Chandler has the best candles and they are offering an Ohio candle, at https://bit.ly/3do0YQU as well as a Columbus candle at https://bit.ly/2Wxr8JV. You can pick the scent and then they will make your candle for you, when ready you come for a curbside pick up. Its that easy. Unfortunately the Grove City candle sold out and maybe we will get to see its return soon.
You can find out more on their Facebook page at https://www.facebook.com/thechandlercandle/