Grove City Nutrition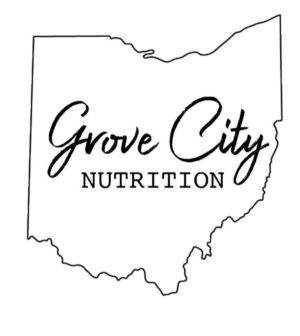 Four years ago, Abby Bova was a Muskingum University freshman who thought she knew her career path.
She was planning to major in child and family studies, with the goal of perhaps becoming a preschool or kindergarten teacher.
One day, her sister, Amber, who also was attending Muskingum, took her to a store that offered nutritional shakes manufactured by Herbalife International of America Inc.
The experience shook up Abby Bova's plans.
"I really liked the product, but what really appealed to me even more was the business opportunity," she said. "I began to realize that what I really wanted to do was own my own business. I thought it would be great to be able to set my own hours and not have to answer to 'the boss.' I could be my own boss.
"I didn't want to end up someday having children and having to wake up every day and take time away from my family to go to a job I really didn't like," she said.
Bova ended up leaving school, and in August, the 22-year-old opened Grove City Nutrition at 3999 Broadway in the Town Center.
"It's kind of wild to be 22 and own a business," she said. "But I'm really loving it. It's turning out to be everything I hoped it would be."
What makes it special, Bova said, is that she was able to start her business in the heart of her hometown.
Bova graduated in 2015 from Grove City High School.
"I feel like I'm offering Grove City something new and different," she said. "I love being back in this community. I'm getting to see people I haven't seen for years and making new friends."
Grove City Nutrition offers meal-replacement shakes and herbal teas made by Herbalife.
The more than 70 varieties of shakes include flavors and combinations that may seem like indulgences, but the low-calorie and low-carbohydrate drinks can be enjoyed guilt-free, Bova said.
"One of our most popular shakes is the peanut butter Oreo," she said. "It tastes like peanut butter and Oreos, and you'd think it must be 2,000 calories. People are amazed it has only about 200 calories, 22 grams of protein, eight grams of sugar and is low on the glycemic index.
"All of our shakes are like that," Bova said.
Grove City Nutrition has sold more than 4,000 shakes since it opened Aug. 17, she said.
The store's location in the Town Center is ideal, Bova said.
"It's right in the center of town. We get a lot of walk-in traffic from people visiting the Town Center or who live or work here," she said.
"When we were looking for a place to open, our Realtor first suggested some places along Stringtown Road, but that just didn't fit the feeling of community I wanted to establish," Bova said. "The Town Center has that community feeling."
Grove City Nutrition also has a true family feeling.
Bova's mother, Kelly, and her sister, Amber, both work at the store and her father, Chris, provided some contracting services to get the building ready.
"I was worried when Abby told us about what she wanted to do, and I was worried about this location, because it didn't have a parking lot and I wondered if it would have the foot traffic it needed to be successful," Kelly Bova said. "But her dad and I trusted that Abby knew what she was doing, and it's turned out so well.
″(Abby) really has a feel for business," her mother said, "but I think the reason it's been successful is because Abby is so friendly and such a people person. She makes her customers feel welcome."
"We get people who come in regularly and they are getting to know us and we're getting to know them," Amber Bova said. "They'll ask how we're doing and we'll ask about that trip they just went on. It's fun."
The building once housed the Grove City Savings Bank where Abby and Amber's great-grandmother worked in the 1950s.
"That adds another special element to being in this building," Abby Bova said.
Grove City Nutrition is open from 7 a.m. to 7 p.m. weekdays, 8 a.m. to 8 p.m. Saturdays and noon to 4 p.m. Sundays.
More information is available at facebook.com/grovecitynutrition.