Board of Trustees Election
Thank you for your time to vote for the positions of the Board of Trustees.
Below you will find the incumbents that are seeking reelection to the board for another 3 year term as well as the 3 people that have requested that they be considered for those seats.
After reading the bios of each application, please find the survey monkey link to go an vote. Voting will end on January 21st at 6pm. We will announce after the top three seats are notified and accept the 3 year term.
Incumbents
Beverly Babbert has lived in Grove City since 1963 and completed all her schooling in the South-Western City Schools, graduating from Grove City High School. Bev holds a BS in Education as well as an MA in Educational Administration from The Ohio State University. For thirty-one years she was an employee of the South-Western City Schools as a teacher and Staff Development and Curriculum Specialist.
In 1976, Bev married Barry Babbert and together they raised two daughters, Jessica and Blair, until Barry's death in 1999. For twelve years they were also co-owners of Toast of the Town custom catering based in Grove City. Currently, Bev is an independent jeweler with Premier Designs, Inc. Bev is a member of the First Baptist Church of Grove City where she serves in the Music and Women's Ministries. She is also a member of Delta Kappa Gamma, a sorority for educators.
Since her retirement from the school system in 2009, Bev has stayed busy traveling and participating in short-term mission work all over the world. You can also find her volunteering around Grove City for the Southwest Franklin County Historical Society, usually at the Grove City Museum and Century Village. As a volunteer for the Columbus Association for the Performing Arts, she can often be found in one of the theaters in downtown Columbus. Bev sits on the Franklin County Republican Central Committee and holds an office with the Grove City Area Republican Club. Bev also is a part of Grove City Tomorrow and sings in the Mendelssohn Liedertafel, a German singing society that performs in concert, sings for special events and has toured in Europe.
Much of her time is spent with her five grandchildren playing, cooking and attending sporting events. Now, as a member of the Town Center Board, Bev hopes to give back in more and different ways to the community she loves and lend her perspective in discussions and planning.
Paul Allmon
Paul is a native of Grove City, OH.  After graduating from Grove City High School in 1988 he attended The Ohio State University where he earned his bachelor's degree and a commission in the US Army as a Second Lieutenant.  Paul served in the Army for 25 years in various specialties culminating his career as the Director of Human Resources for all Army Forces in Japan.  Paul holds a B.A. in Aviation Management from Ohio State and a M.A. in Industrial & Labor Relations from Indiana University of Pennsylvania as well as numerous other military leadership and staff officer courses.  He has been married to Pam (McKeon) Allmon since 1992.  They have three children and three West Highland White Terriers.
Applicants seeking a seat.
Jeffrey Tadlock.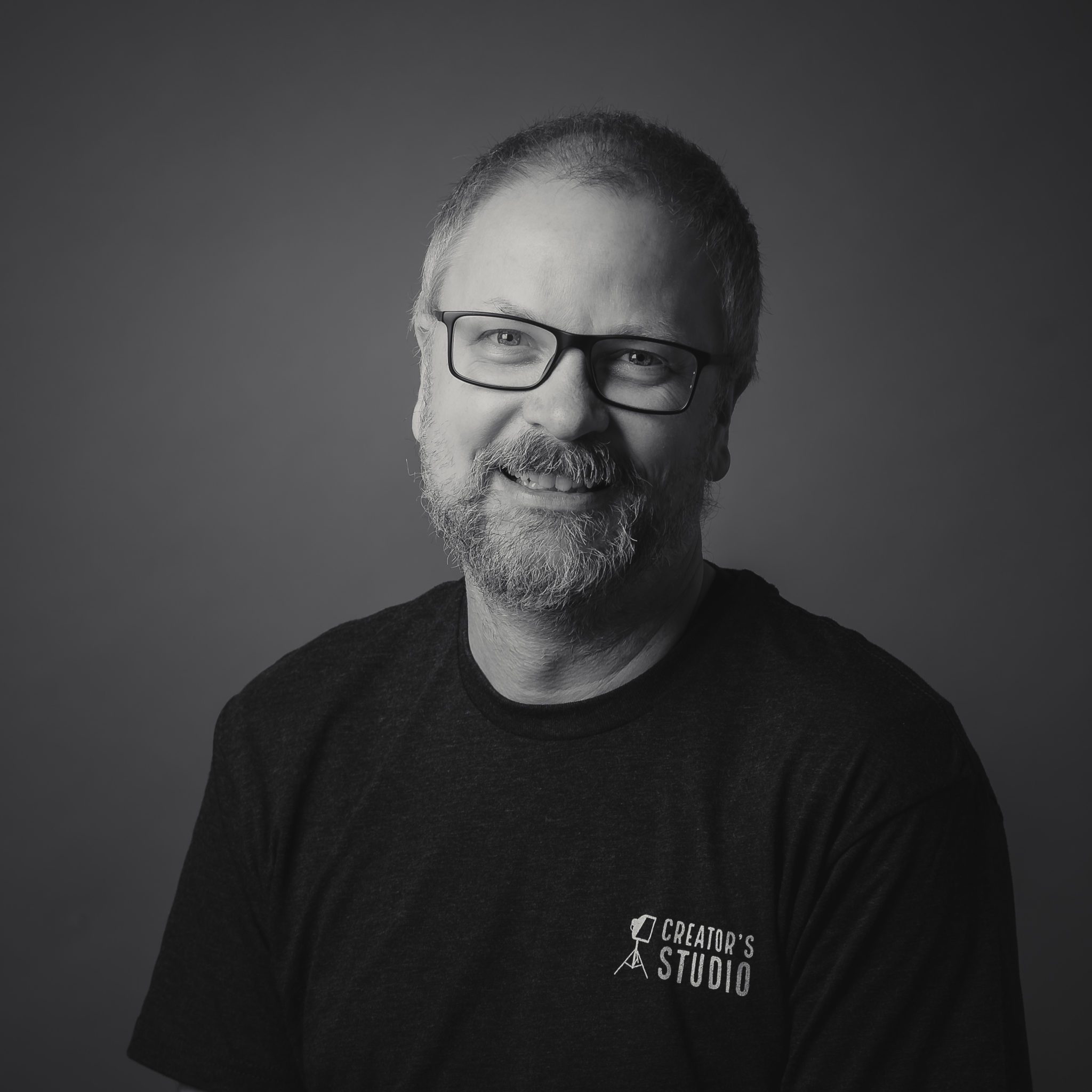 My name is Jeffrey Tadlock and I am a local business owner:

—Windora Design – a small website development business with a niche of historical organization websites.

—Jeffrey Tadlock Photography – a portraiture and commercial photography business that has done a lot of the photography work with Visit Grove City and BeLocal Magazine.

—Creator's Studio – a photography studio rental business located in the Heart of Grove City whose primary purpose it studio rentals for area photographers with additional services of photography education workshops, and coming up – an opportunity for photographers to showcase their work in a gallery setting.

In addition to being a local entrepreneur, my career has also seen me working at a Vice President level (Information Technology) for a $35m+ company overseeing software development and infrastructure teams and managing a $2.5m+ annual budget.

I believe these two diverse skill sets help me see things from both an entrepreneurial angle while being very familiar with the foundation of business necessities in regards to financials, marketing, technology, and strategy.

I grew up just south of Grove City (rural Mt. Sterling) and came back to the area in the early 2000's. My family and I (wife and two kids (17 and 13) have lived in Grove City proper since 2012 and currently own a home in the Hoover Crossing area. My wife and daughter are also quite active with the Buddy Ball organization participating regularly as volunteers.

I think the Heart of Grove City is one of the still unique characteristics of Grove City. As an area business owner, and more recently a business owner with a Heart of Grove City storefront I would like to actively participate in helping keep the Heart of Grove City's uniqueness while continuing to see it grow and evolve to keep an active town center.

With the possibility of more and more foot traffic as Beulah Park is developed, I think it will be important to provide a space for small business owners to bring their unique offerings while providing options in the town center to bring foot traffic and activity to the area.

I have some specific ideas of how I would like to see the town center evolve and I believe participation with the Heart of Grove City organization is a good way to help see those ideas come to fruition.
Brent Miller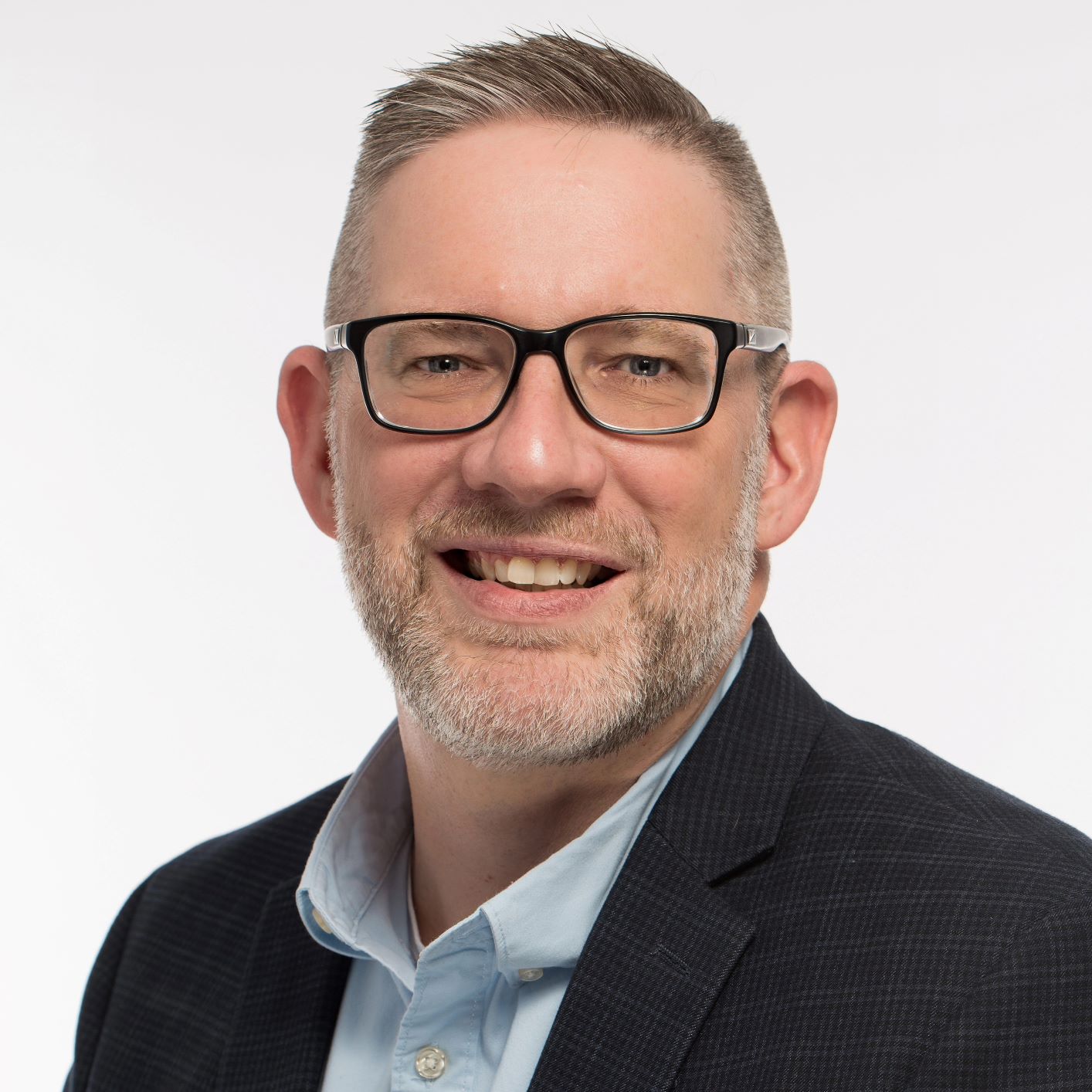 As a resident of the Heart of Grove City for the last 18 years, it's growth and development has been exciting to watch. I believe it is a vital area in the creation of the "hometown feel" that many residents of the City of Grove City cite as a positive of living here. As someone who works in many different communities around central Ohio, Grove City's Town Center is a unique asset that should be nurtured, and I want to be a part of that. The idea of "community" is important in a person's quality of life. Ensuring a vibrant and welcoming Heart of Grove City is a priority that I wish to advocate for.
I grew up in Sugarcreek, OH in the heart of Ohio's Amish Country and moved to Grove City in 2002. Between those two milestones, I attended Bluffton University where I obtained a Bachelor of Arts in Human Communication. After several successful years in the corporate world, I decided to pursue a career in real estate which has turned into my passion. Since 2010, I have worked full-time as a REALTOR®. In 2018, I was the President of the Grove City Area Realty Association and currently serve on the Board of Trustees of Visit Grove City where I will be V.P in 2021.
Personally, I am a dedicated family man that enjoys nothing more than the company of my wife of 22 years, Megan, and my children, Lydia (12) and Isaac (9). In my free time, I enjoy watching the kids' extracurricular activities, fishing, camping and sing/play guitar in a local rock band called "The Boondogglers."
Karen Gray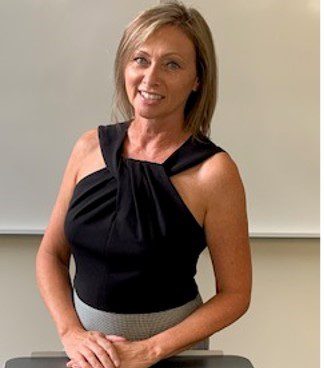 My name is Karen Gray and our family owns and operates i9 Sports – whose mission is focus on the health of children by providing experiences that are fun for kids and convenient for busy families.
Throughout my adult life I have volunteered with a variety of organizations.  I have served meals to homebound adults with Lifecare Alliance, served as the Treasurer for PTA, mentored youth groups through our church – but the service I am most proud of is that as an Ambassador for Lifeline Ohio.  Five years ago I was humbled to be able to donate a kidney in support of my dear friend.  Since then I have become an avid advocate for Organ Donation.
While my professional career has been in higher education as both an administrator and an adjunct faculty member, recently I have made the decision to focus on our family business, i9 Sports.  I am so excited to be able to provide families with an opportunity where their kids can learn the fundamentals of a variety of sports, while focusing on the importance of strong sportsmanship values. I9 Sports is all about community and if I am elected to serve on the Board of Trustees I can extend that mission to serve Grove City in a significant way.
My husband and I moved to Grove City last year and have absolutely fallen in love with this community.  From the 'small town feel with big city advantages' – to the group of business owners who lift one another up during the most difficult of times, to the beautiful parks and trails that we get to enjoy.  I want to help Grove City continue to grow and flourish and to continue to support our beautiful, thriving community.
So now it is time to vote, vote for only 3 people and then hit the "Done" button to cast your vote.