Unique Bottle Serving Trays
Use this to navigate between posts while you are rating.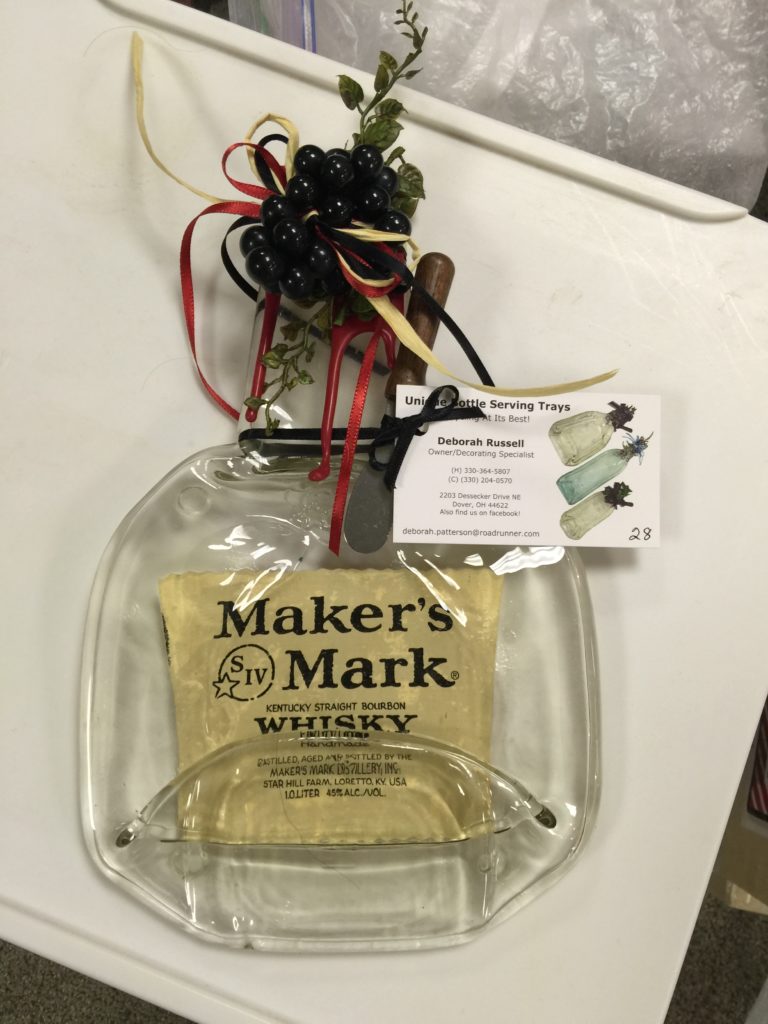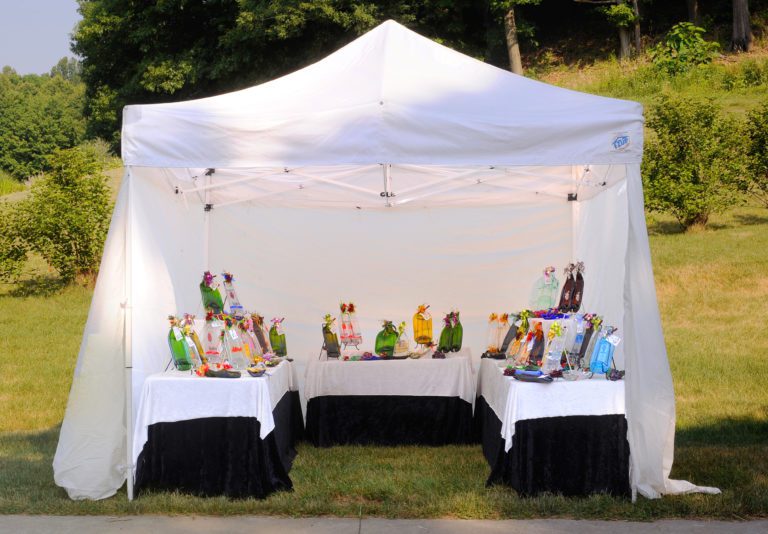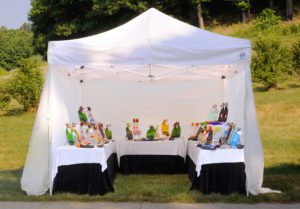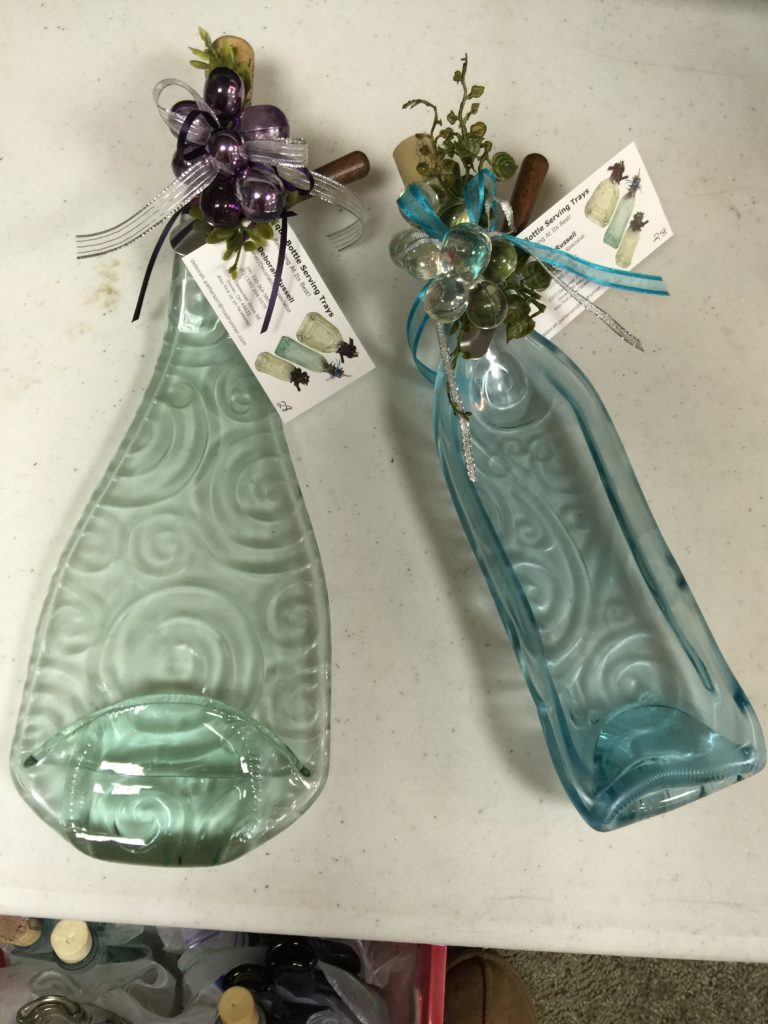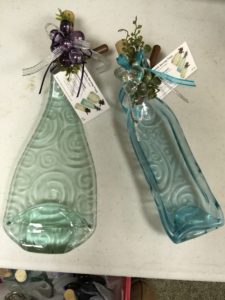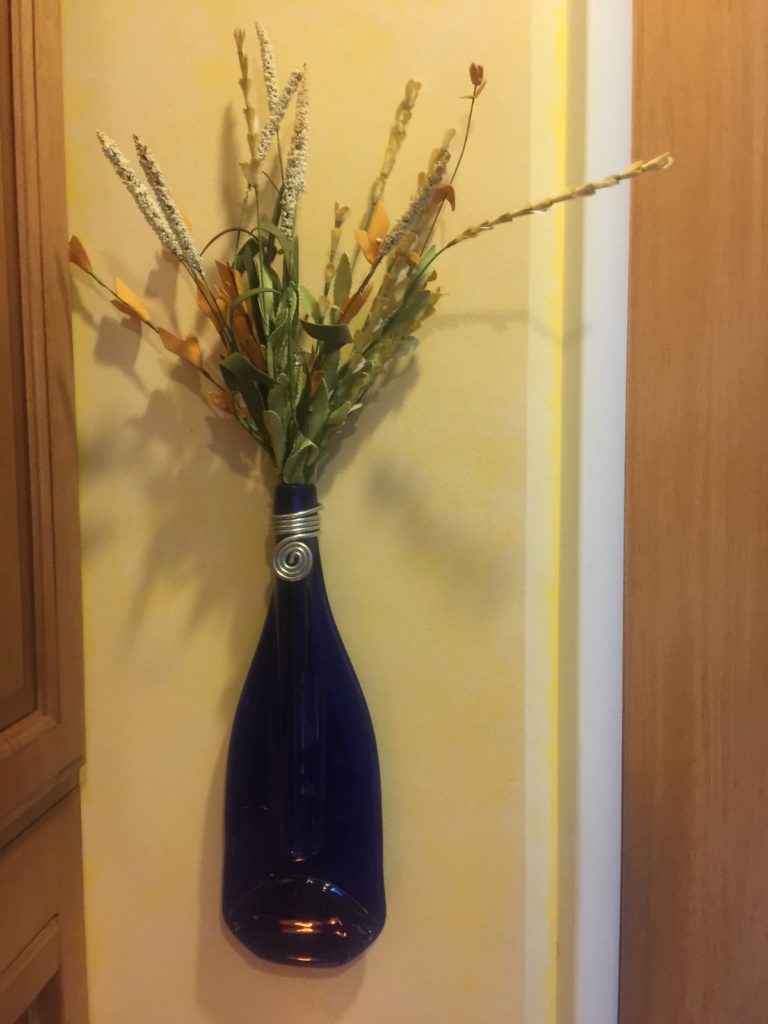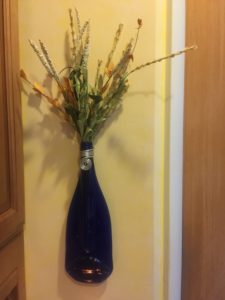 These are glass bottles melted into a serving tray for hot or cold foods. I make them into flat, curved and bowl shapes. The one picture shows a sample of some of the designs I put into the bottle. I am licensed by OHIO STATE so I do bring a lot of those popular bottles. The necks of the bottles are finished with grapes and ribbon with a spreader. The OHIO STATE bottles have a buckeye in the neck and other teams like Steelers, Bengals, Notre Dame all have a football in the neck attached to the grapes and ribbon. I also bring antique bottles such as Pepsi, Coke and an assortment of beer bottles. I make all the bottles myself.
Mixed Media