Tom's Turnings in Wood
Use this to navigate between posts while you are rating.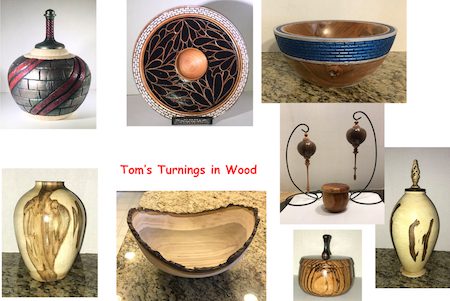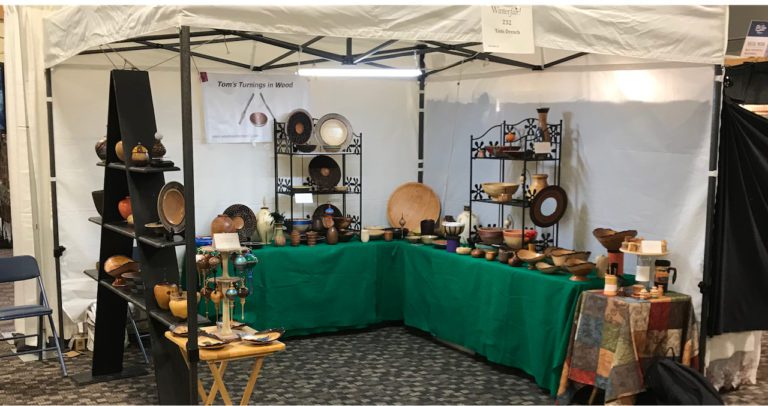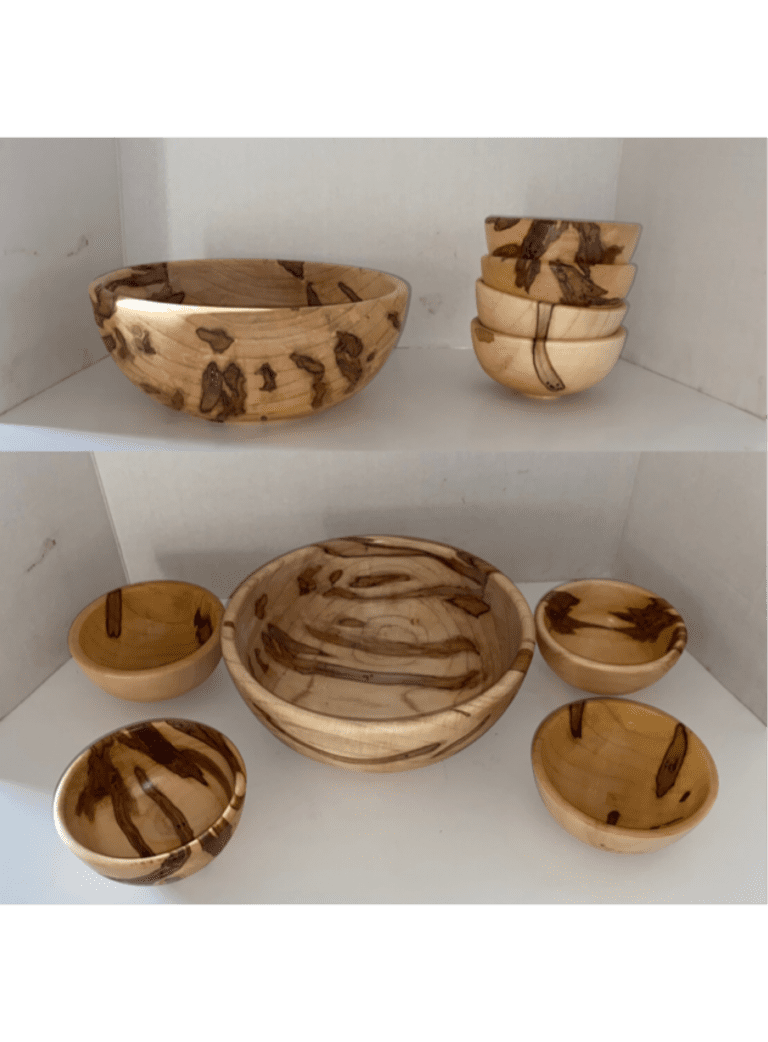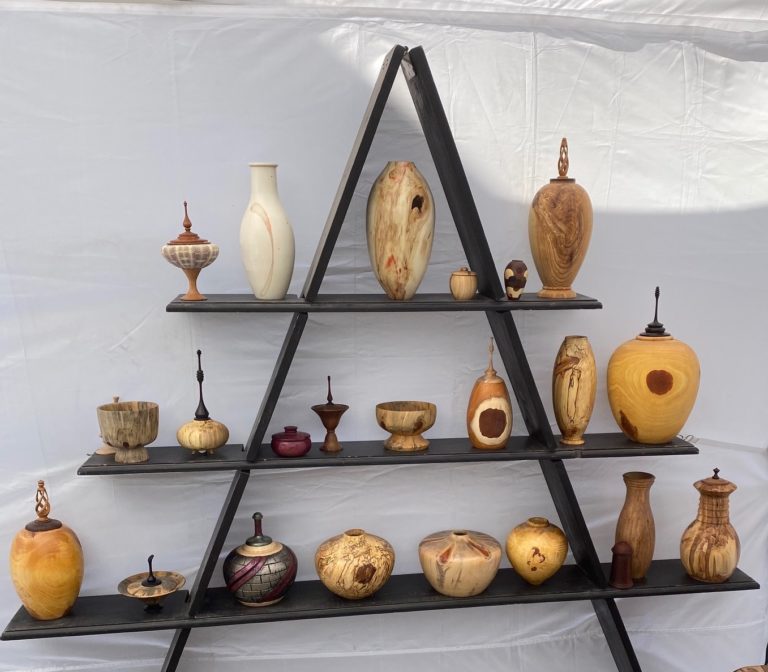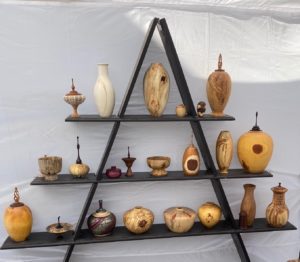 Pieces are from wood recovered from downed trees in Ohio and Kentucky. The process begins with chainsaws, then a bans saw and finally to the wood lathe and turned. Once turned an embellishment of one or many of the following occurs: oil or stain, craved, burned, painted, stamped or branded. All [pieces are food safe. Pieces consist of utility bowls from 6″ up to 16″ diameter, platers both decorated and utility, ornaments, bottle stoppers, lidded boxes, natural edge bowls, and various artistic hollow forms / vases.
Wood