Tina Brunetti Art
Use this to navigate between posts while you are rating.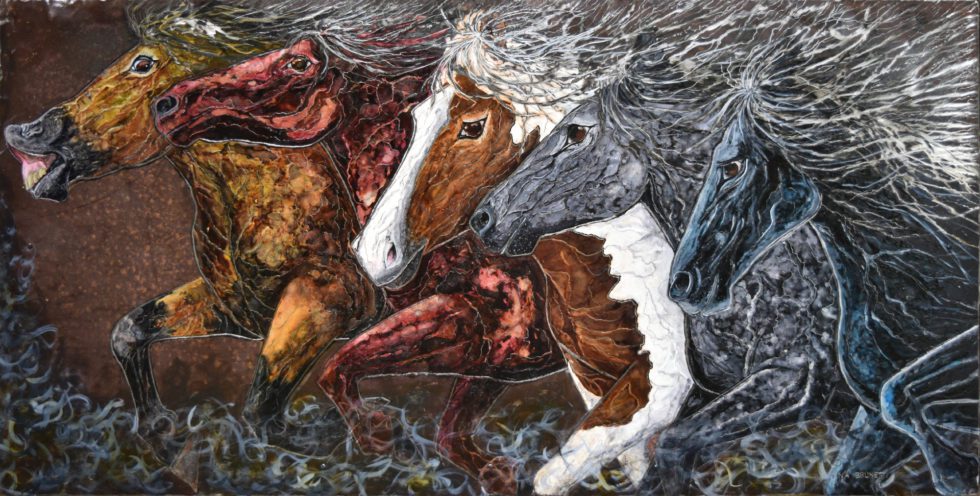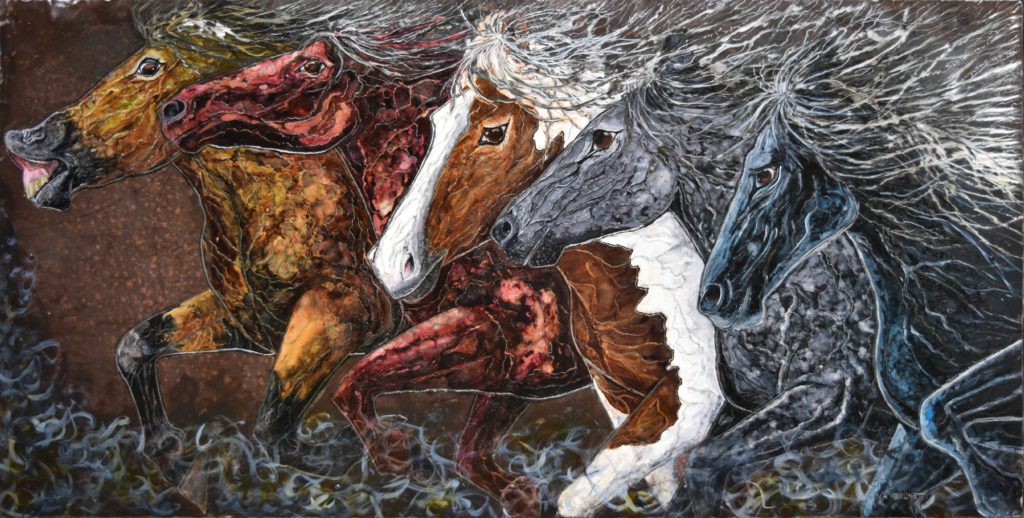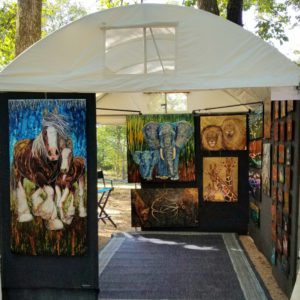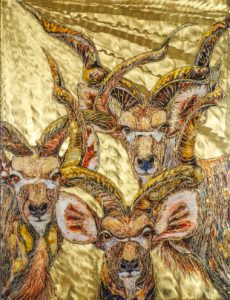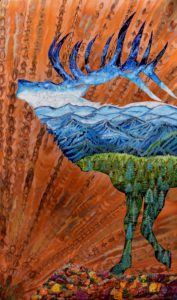 I create colorful translucent alcohol ink paintings through the application of alcohol ink to aluminum, steel, copper, and brass sheets. I prepare the metal by applying a reflective pattern/patina with a grinder and/or torch. Details are added by engraving with a dremel tool.
These unique processes create stunning colors and patterns that result in multi-patterned light refractions. The transparency of the alcohol ink lets the patterns on the treated metal shine through. The layering of pigments and the use of a dremel tool create a three-dimensional effect that makes my landscapes and animals come to life.
Painting