Frodrick Blackbird Studio
Use this to navigate between posts while you are rating.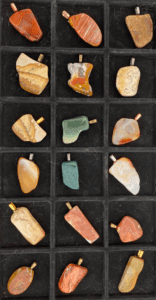 We offer canes and walking stick adorned with ceramic or wood handles. The wood handles are turned and inlayed with agate, jasper, flint or other stones. We have bottle stoppers with stone inlay; and pendants of agate, jasper or flint.
Wood