Carpe Vitam Creations
Use this to navigate between posts while you are rating.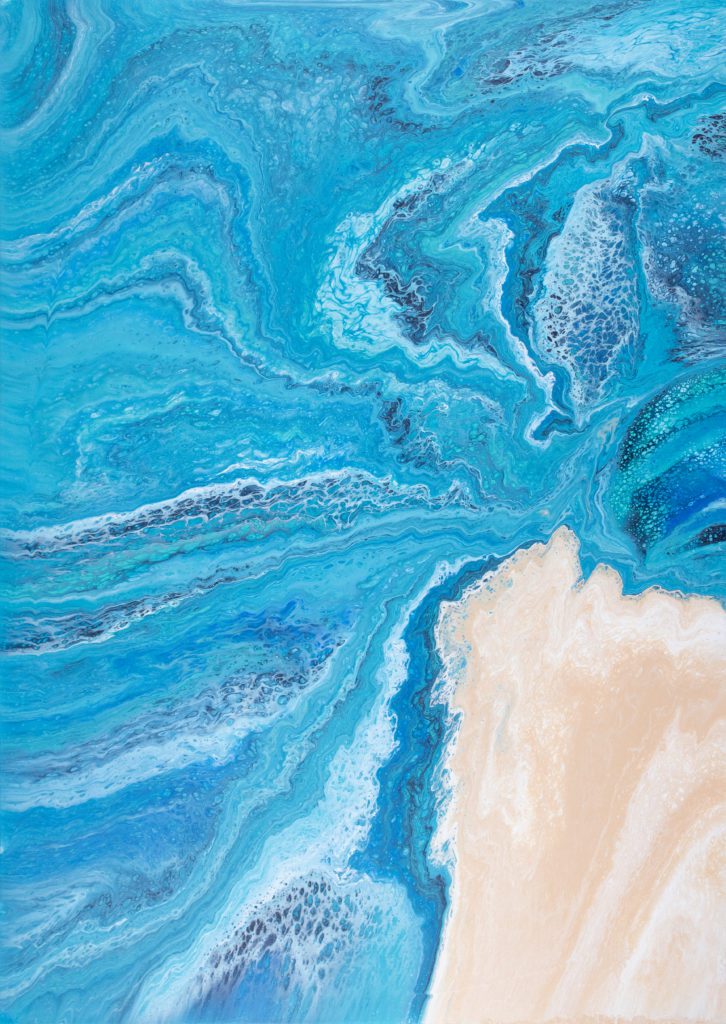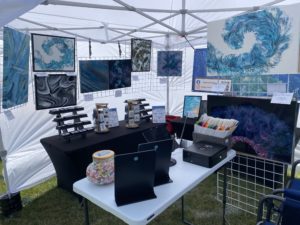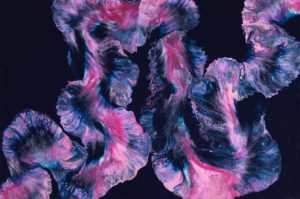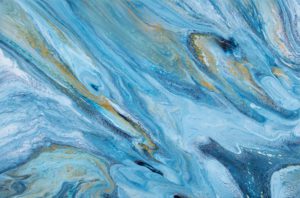 All of my artwork is created using acrylic fluid art techniques (or more commonly known as Pour Art). Originally from Orange County, California, my love of the ocean, the beach and nature can be found through many of my creations. Other creations come from experiences throughout my life or manifestations of my thoughts and ideas. I have been working in acrylic fluid art for just over a year now and have found a passion for it; I love the fact that each creation is wholly unique, it cannot be exactly reproduced again.
In this body of work, you will review three submissions and a booth shot from a recent craft show – Solon Home Days in Solon, OH hosted by Avant Garde Craft Shows.
The first submission is entitled "Kokomo", a 36″x48″x1.5″ Gallery Profile canvas using Multiple Open Traveling Cups with Tilt to create motion and color blending that manifests the abstract of a beach.
The next submission is entitled "Sakura River", a 20″x30″x1.5″ Gallery Profile canvas with a prussian blue base featuring a 'river' of pinks and whites using the Dutch Pour method inspired by my first visit to the National Cherry Blossom Festival in Washington D.C. last year.
The final piece submitted is entitled "Golden Meets Blue Hour", a 20″x30″x1.5″ Gallery Profile canvas which is an abstract conceptual piece if it were possible for the Golden Hour and the Blue hour to meet in the sky and utilizes a Flip Cup with Tilt to again elicit movement and color blending.
Painting