AKM Creations
Use this to navigate between posts while you are rating.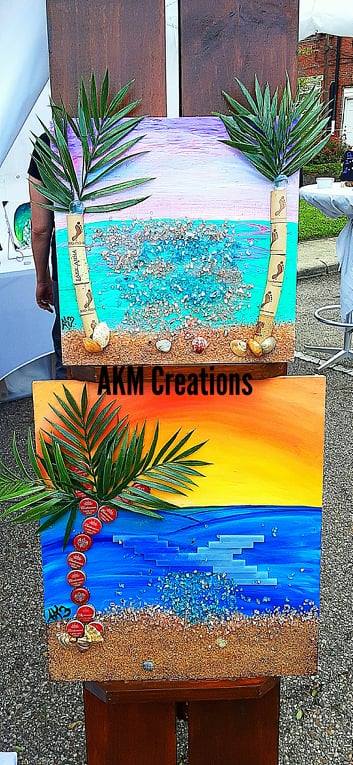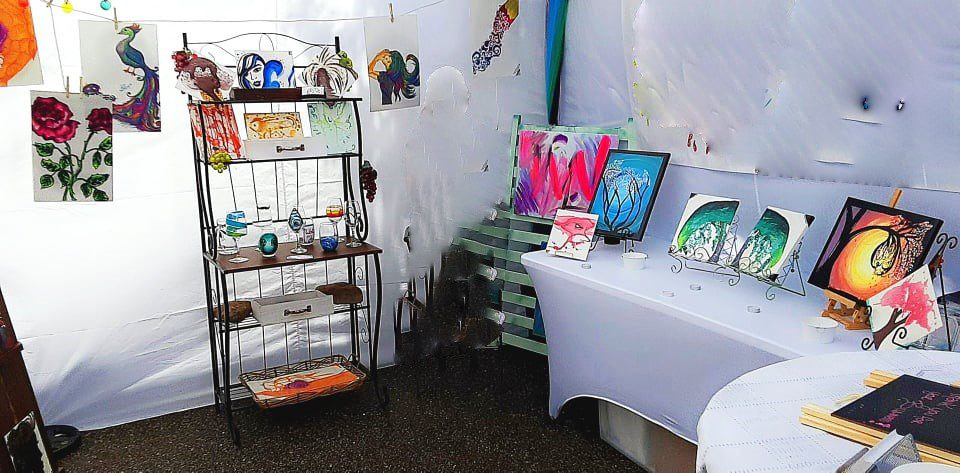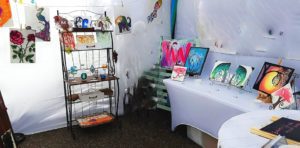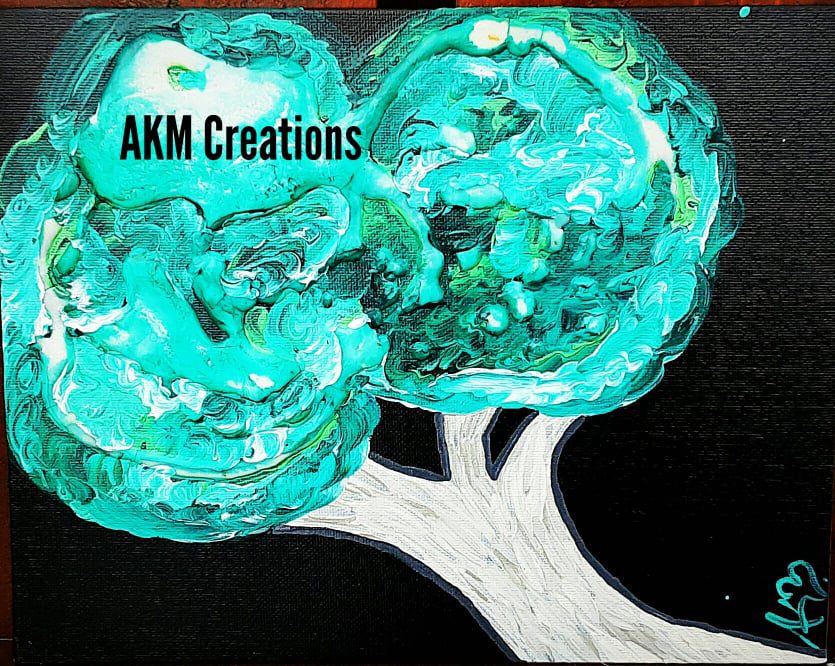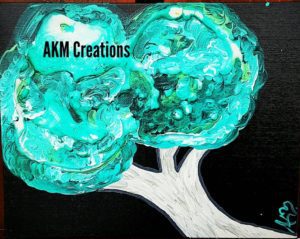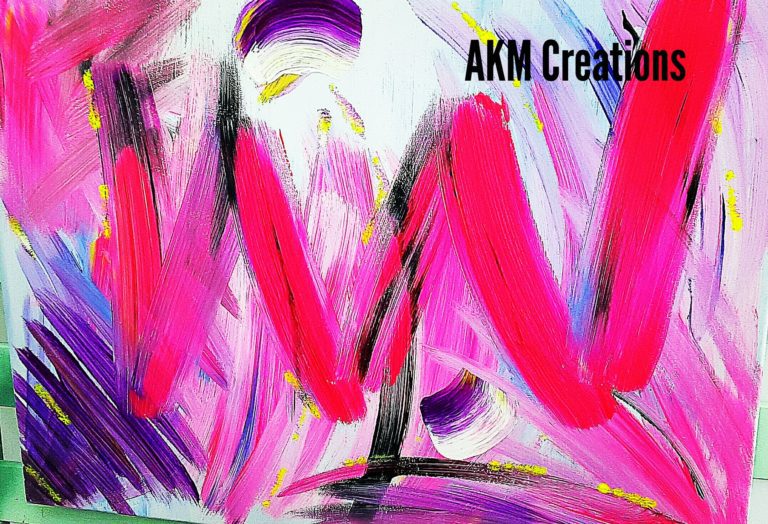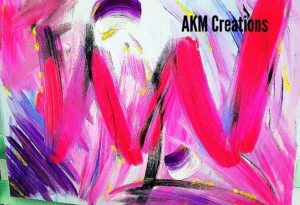 HI! Its was SUCH an Honor to be apart of last years Art Event! I can say that it was the highlight of my year! 🙂
My art consists of vibrant works of art in each medium that I do. I currently focus on 4 main categories:
1. Ambiance Acrylic Art – Which is just Acrylic Paint on Canvas
2. "Bottle Cap" Art – Which is Mixed Media Art consisting of Wine or Bottle Caps creating a Beach Scene (usually a palm tree), with real sand, sea shells & fake leaves to create the tops of the trees. This is done on a piece of wood, with additional vibrant colored acrylic paint to create a beautiful sunset, sunrise or full moon night. Definitely Show Stopper Conversation Pieces. (Recently acquired a Copyright for this specific artwork & patent pending!)
3. Therapeutic Art or "Smelly Art" – This medium is actually wax on Canvas. Last year I had these pieces out & about, however, the initial concept behind these works of art were for someone to choose their artwork based on their sense of smell & NOT their eyesight. Sometimes its turned into a creation of work, other times its just a therapeutic "splat" that could smell like lavender, cinnamon or pears! Its up to to critic to choose the piece that reminds them of a happy time or special time in their life. If you receive a "splat" piece, you then get to decide what you see within the picture! (Concept came from old Mystery Bags from Dollar Store where you were never really sure what you were going to get! This year, I plan to have some items showing but many back into their mystery pouches so people can choose with their other senses!) (Recently acquired a Copyright for this specific artwork & patent pending!)
4. Glass – Acrylic Paint on Drinking Glasses! This seemed to be a pretty big hit last year! I am eager to create more works of art to express peoples individualities while they enjoy their Sunday Funday, or Thirsty Thursday Drink of Choice. Beer Mugs, Wine Glasses, Mimosa Flutes, Mason Jars typically available to purchase.
I do also dabble in a little Macramé work, as well as stove covers…however, that has not been my main focus & I don't intend to have many (if any) pieces available to sell/view during the show.
Custom Creations are always welcome!
AKM Creations Motto is to Live the Upside to ever Downside. It has been a long few years for everyone, & it is my hope that my art can reach more people to put a smile on their face this year & create more peace within their hearts…even if its just for a split second, that's all it takes for someone's mind to wonder away of any stress that might be there.
Peace & Love
~AKM
Mixed Media